| | | |
| --- | --- | --- |
| | | Sarawak has been described as Asia's " BestKept Secret". Now the secret is out. Sarawak is the place for history, mystery, romance and exotic adventures. The land of the fabled White Rajahs, the hornbill and the orang utan, Sarawak is the largest State in Malaysia and by far the most exotic. |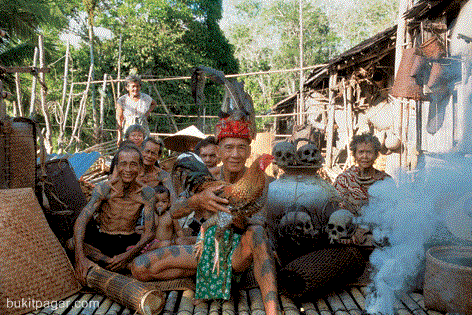 Sarawak is situated in the north-west of Borneo. East and borders Brunei, Sabah and Kalimantan, Indonesia. It is the largest state of Malaysia covering an area of 124,450 square kilometres (48,342 square miles) with a coastline 720 kilometres in length which accounts for about 37.5% of area of Malaysia. Its highest point is Gunung Mured, 2,438 metres, and has the longest river in Malaysia, Batang Rajang, which stretches over 640 kilometres. Sarawak, with an average rainfall of over 200 inches per year, is an expansive network of rivers, rainforests, mangroves, swamp forests, mountains and has the world`s oldest limestone caves.
Sarawak is a tropical country with an equatorial climate. It is hot and humid throughout the year with mean daily temperature ranging from 23ºC during the early hours of the morning to 32ºC during the day. It experiences two monsoonal changes.
The North East Monsoon, which usually occurs between November to February, brings with it heavy rainfall.
The South West Monsoon is usually less wet. Except for monsoonal changes, the climate remains fairly stable throughout the year. Annual rainfall varies between 330 cm to 460 cm for the greater part of the country.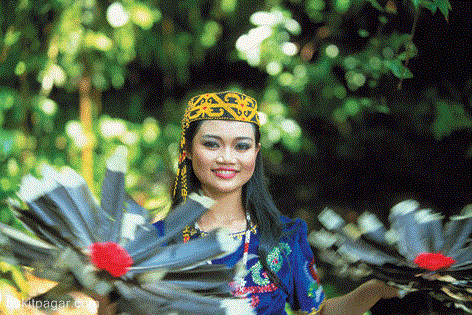 The Rafflesia flower grows up to a meter across and is among the strangest plants around.
Today it grows extremely rare in the world.
Despite having such a huge flower the plant has no roots since it is parasitic.
It steals its nutrients from plants to which it attaches itself.
The flower also has a unique scent - of rotting meat. This attracts insects that pollinate this strange bloom.
There is no way of telling when a Rafflesia will pop up. But one of the best places to see them is the Gunung Gading National Park near Lundu, about two hours drive from Kuching.
The park rangers keep careful watch on sprouting Rafflesia and if you call the park beforehand, they will tell you the chances of seeing one in bloom.