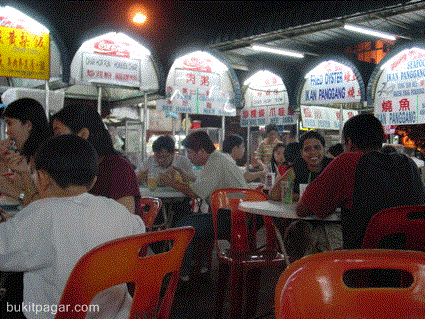 Visitors, coming for the first time to Malaysia, are surprised by the local food.
The Malaysia cuisine is a melting pot of a variety of neighbouring influences. It comprises three main groups: Malay, Chinese and Indian with each having its own distinct style of cooking. Coconut and coconut milk are major ingredients in many Malay dishes, which are generally served with rice or noodles. Eating out in Malaysia is a real gastronomic adventure. There is such a great variety; spicy Malay Food, a seemingly endless variety of Chinese food, exotic cuisine from North and South India, as well as Nyonya and Portuguese Food.
Food in Malaysia is incredibly safe, with high standards of hygiene prevailing even on the street stalls. The hawkers in Penang and other major towns are licensed, and these are renewed periodically. Enforcement officers from the Health Department and Municipal Councils also conduct regular checks on hygiene and cleanliness. There are many famous hawker stalls in Malaysia that's famous for their speciality whether it be Malay, Chinese, Indian or local creations. Out of the many states in Malaysia, Penang hawker food stands out as a top tourist attraction.
Drinking water in Malaysia is generally considered safe straight from the tap, but many locals do tend to boil the water first, so it may be wise to follow their lead.
The most highly appreciated Malay dish in Malaysia is, without a doubt, satay
On the next sites you can find the most delicious recipes you must have eaten when you come to Malaysia.